As some may know I bought this off Bruce earlier this month, after he started a thread on it in general chat. I can't help myself so here it is. I had it recovered from Scotland down here to surrey. So I've bought it blind but I needn't of worried as the car is as Bruce described and better in some respects. A credit to him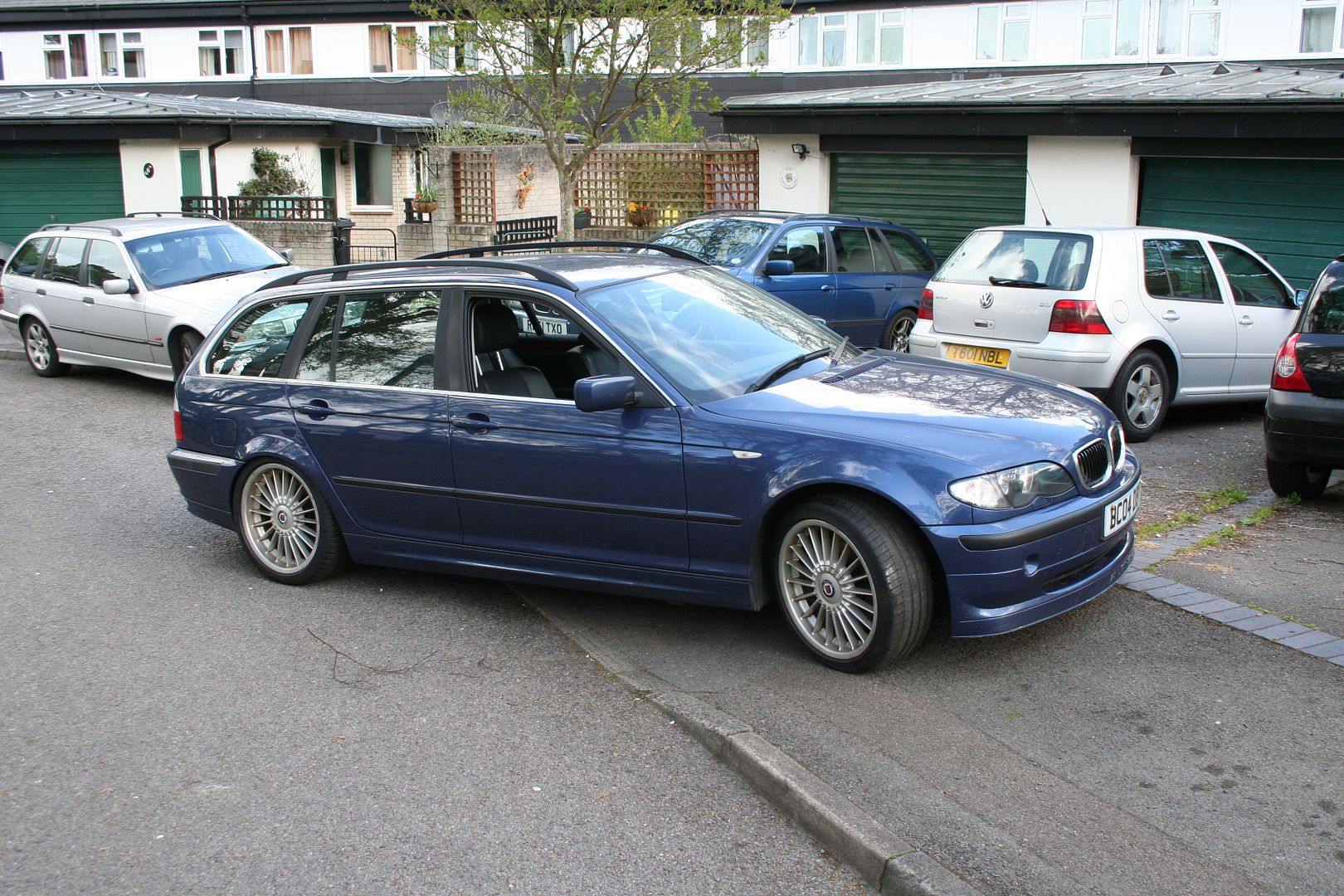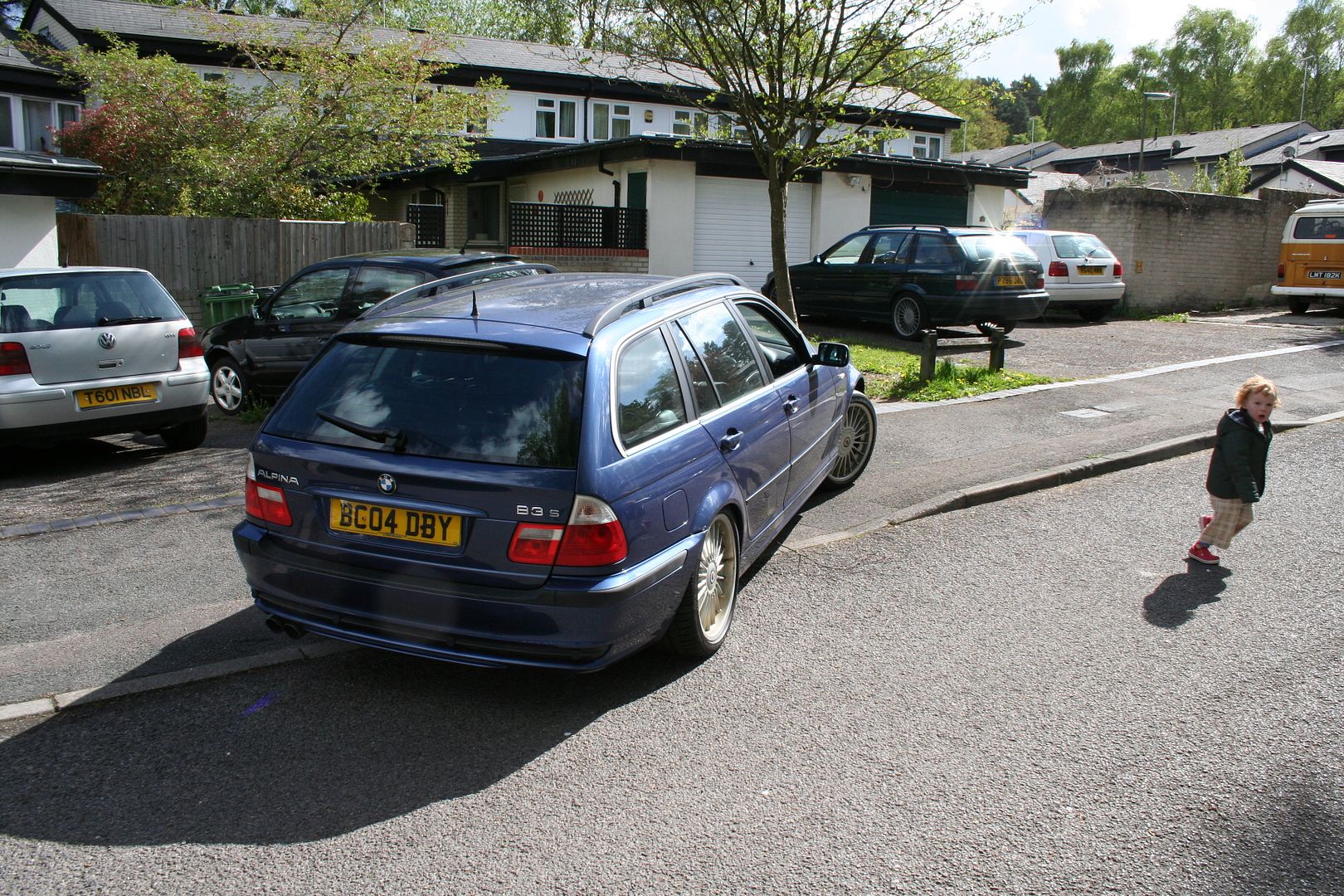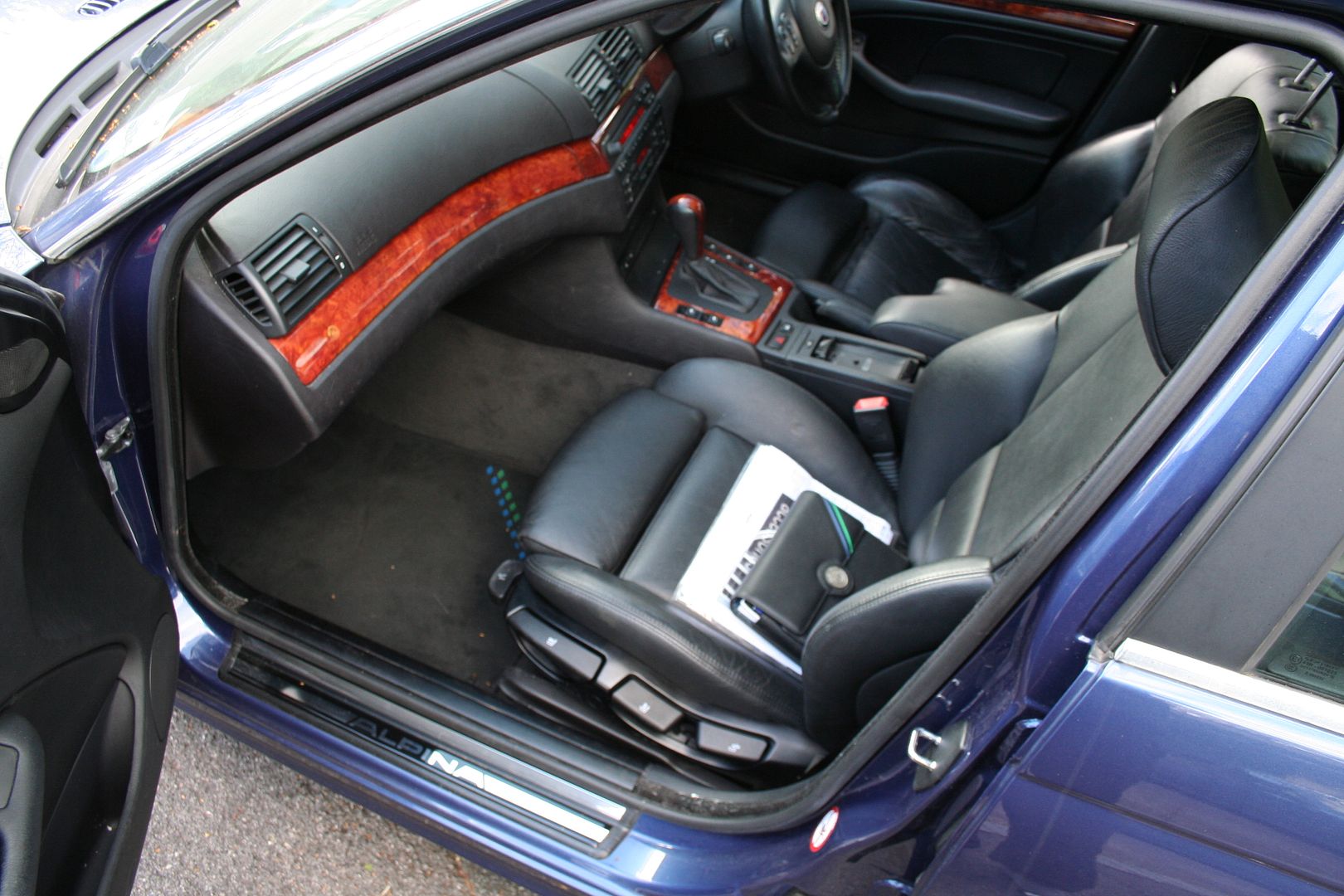 Anyhow with the milege hitting 113,000 and the jobs that's mount up at this kind of milege and it was running rough with a potential headgasket going/gone which these are famous for Bruce threw the towel in.
For me to have a go and revive her to former glory
We had all 3 here the other night with my mate Steve over who I sold the e30 to last year. I had to get the camera out as its a real rarity to have 3 generations of these together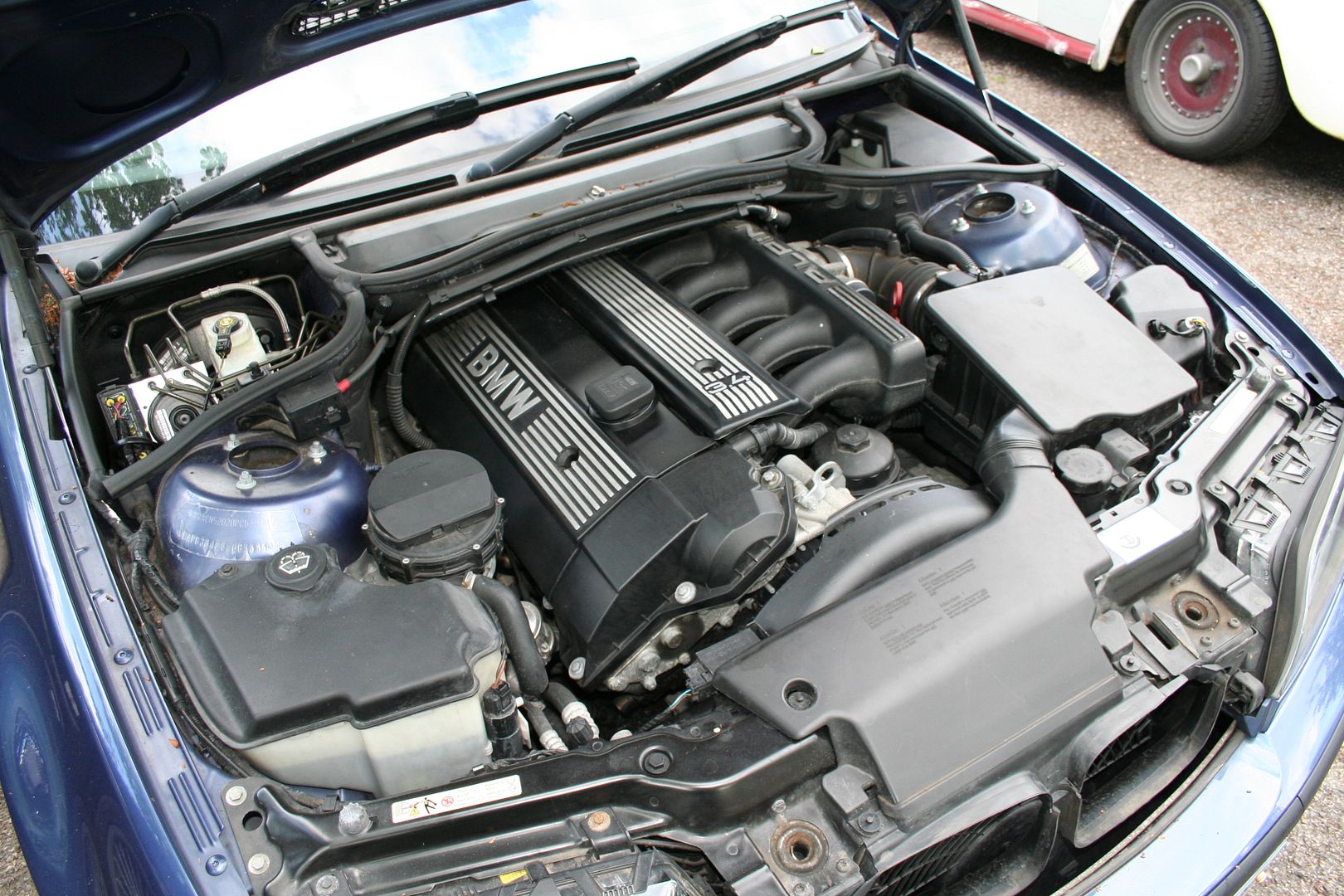 With the bi turbo running well, we can divert to this baby!
Suspected head gasket, which they are famous for across the fire rings. Although some mayo was present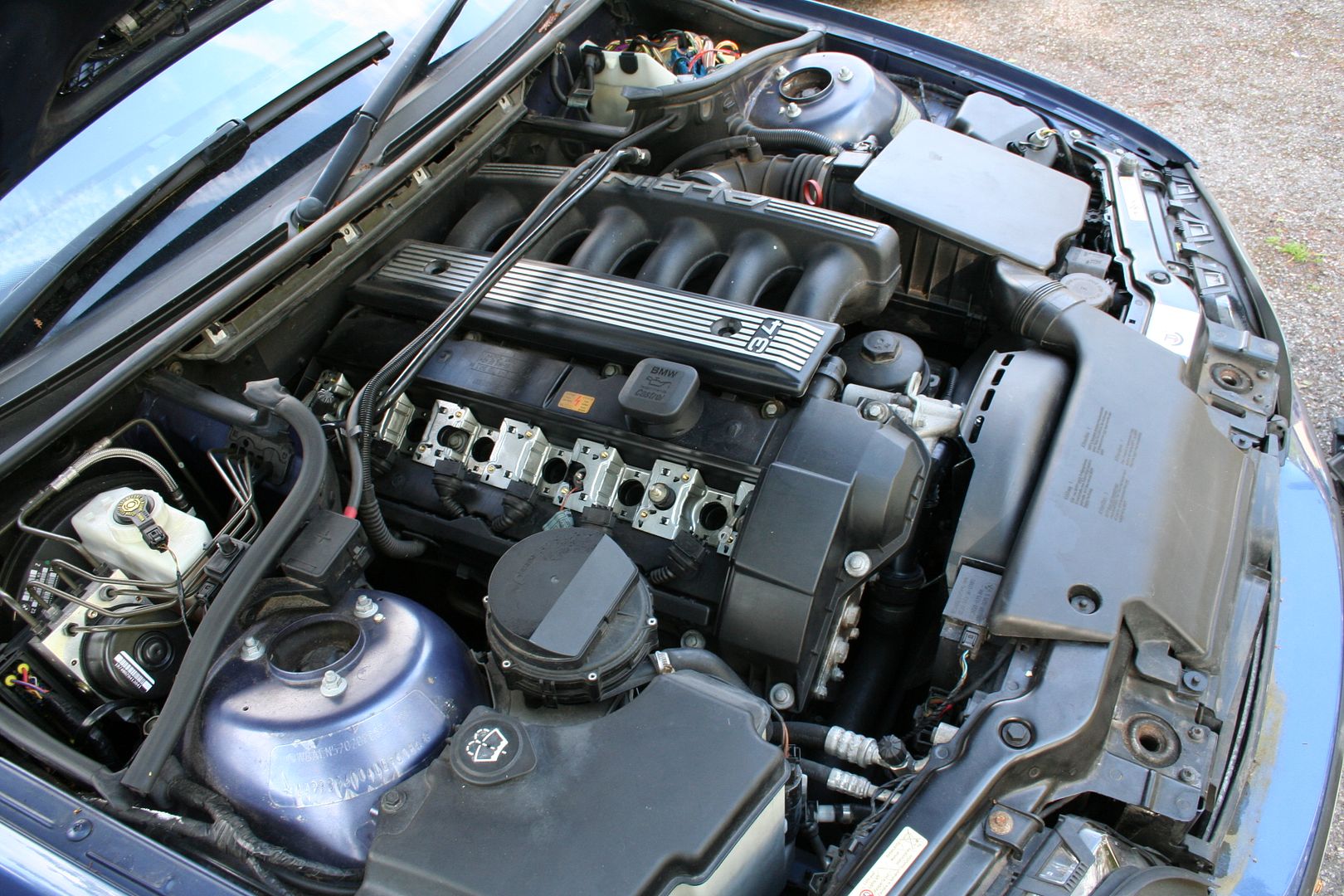 So onto a compression test see whats what. It was running badly anyhow
So the results where
No.6 190 psi
No.5 215 psi
No.4 220 psi
No.3 175 psi
No.2 145 psi
No.1 135 psi
Hmmm, all over the shop, no 10% deviation here! My moneys on pots 1 and 2 sharing some air! So this warrants further investigation.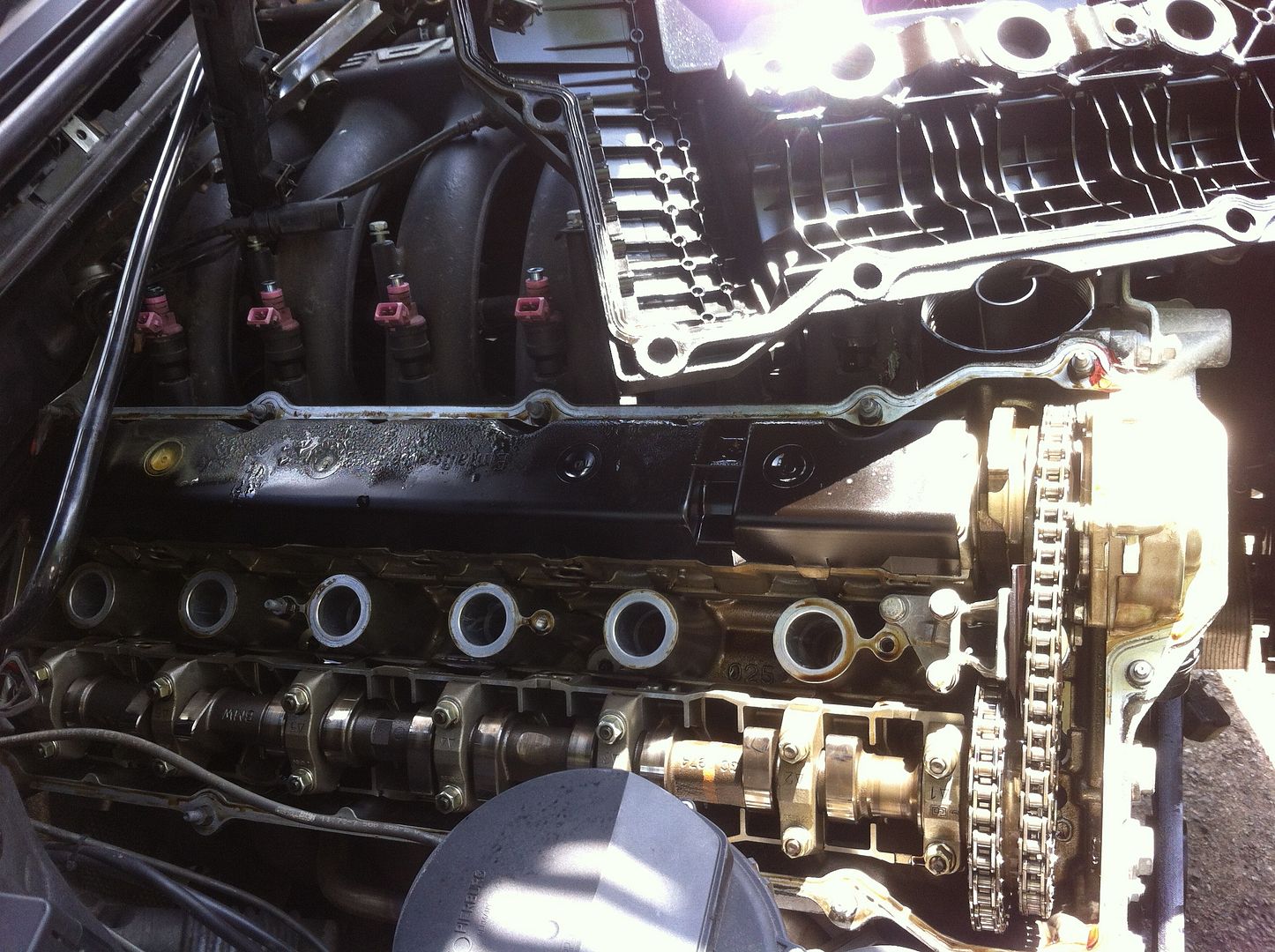 Rocker off, this explains the mayo. These engines always end up like this if they sit like this clearly has for a while. They get damp under the rocker, how I don't know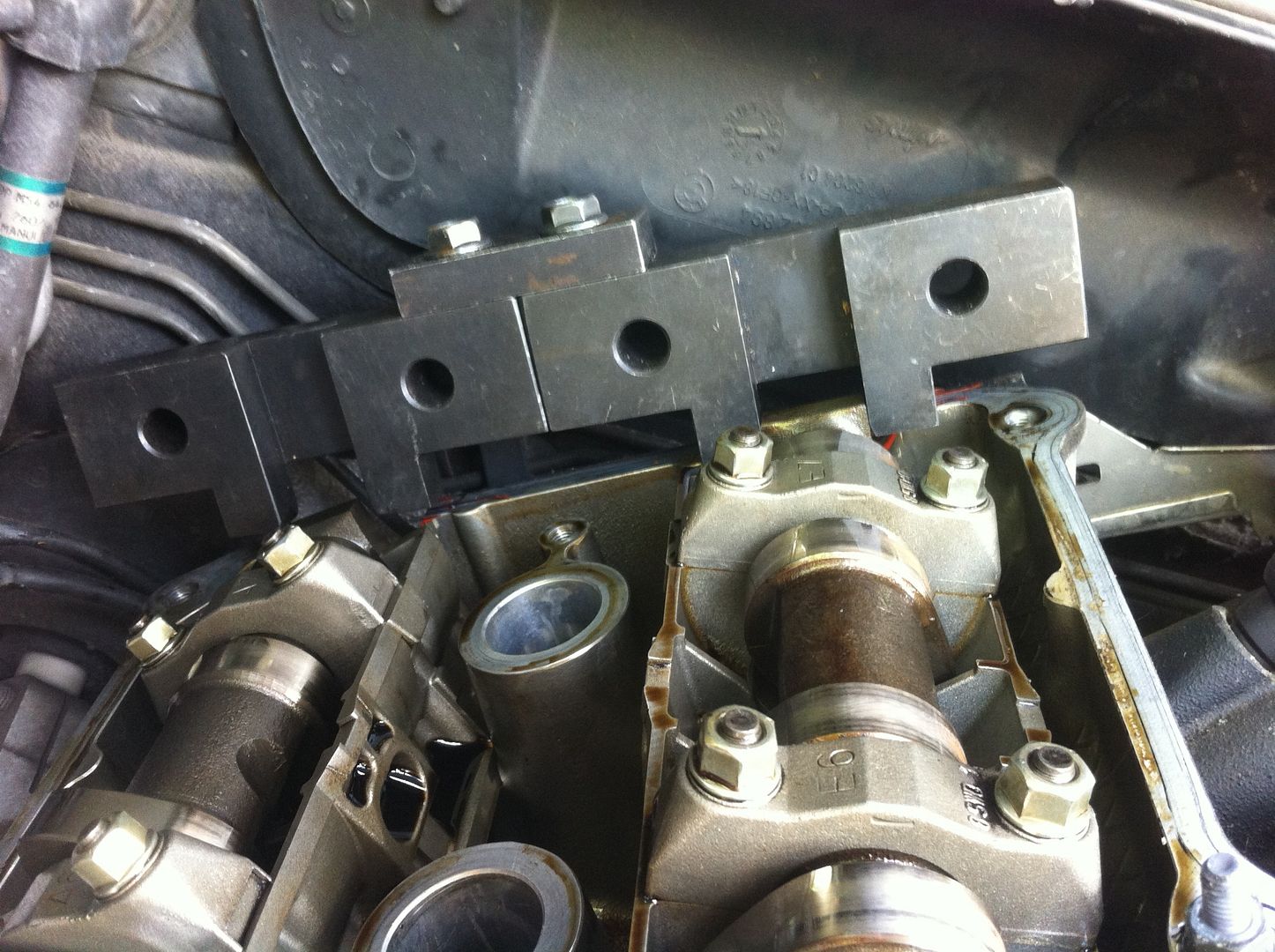 I thought i'd time it up to check how things were. Now this slots over both cams and sits down on the head when all is well. The timing is out on this! No way it was ever going to fit!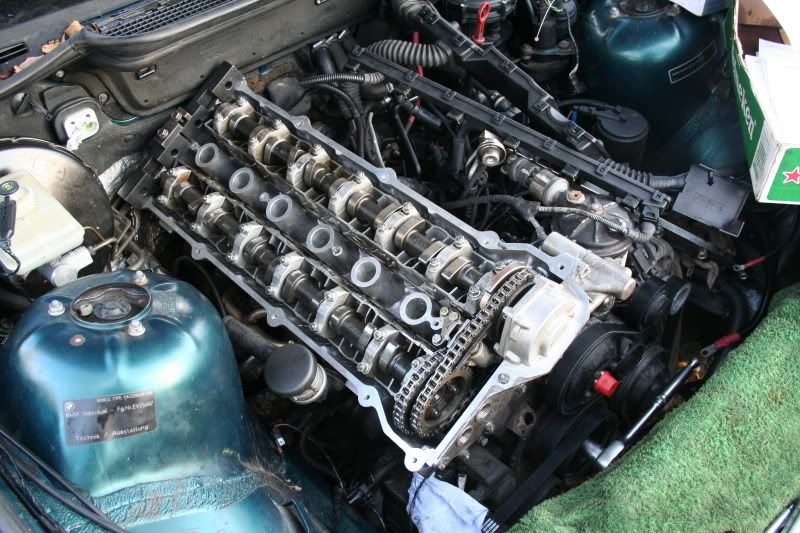 this is the same tool being used my e36 top end rebuild. This is how it sits when the timing is spot on. there was no way it was going on the e46!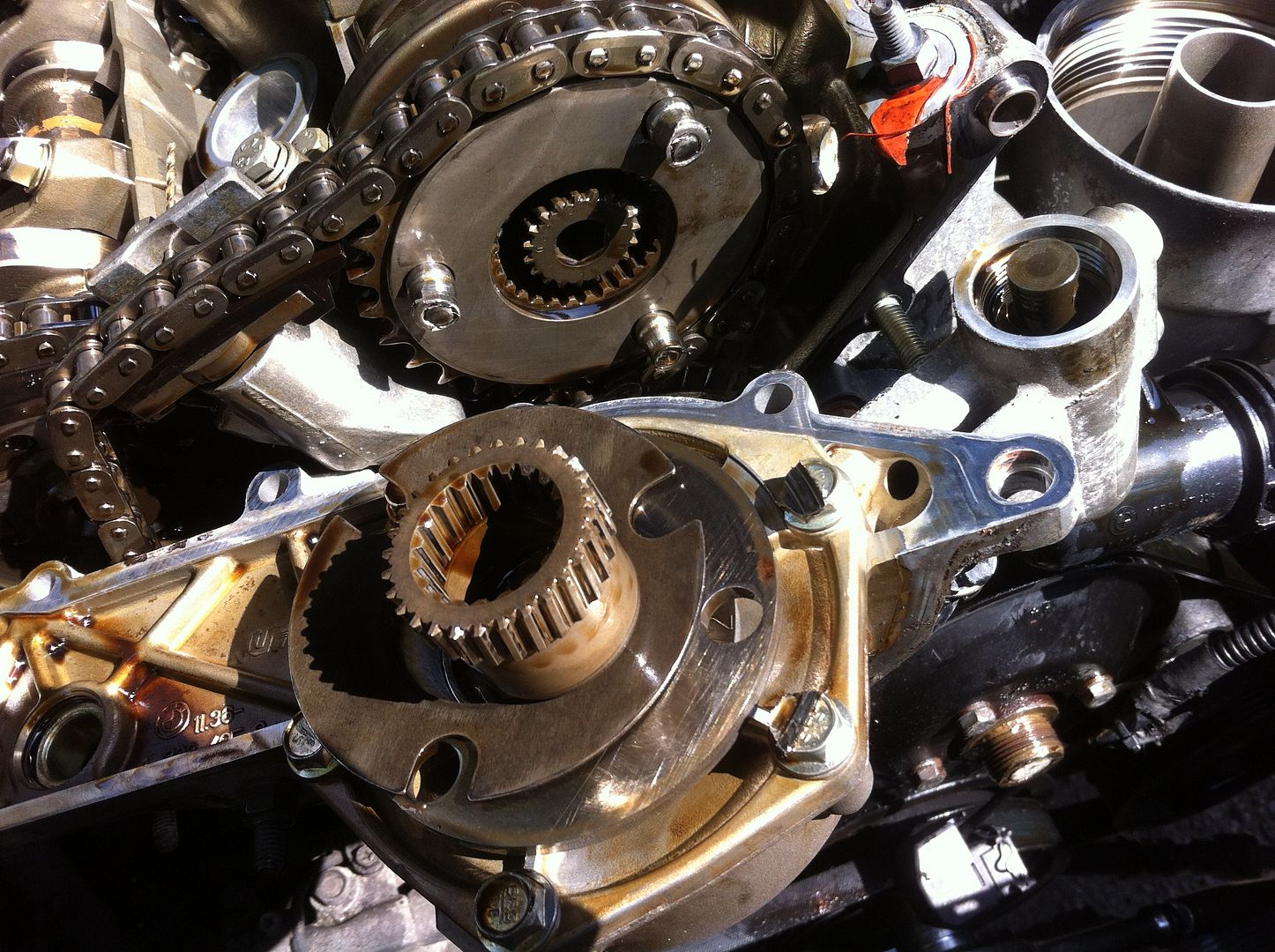 Something well awry here, the chain has been wearing the bolt heads down on the back of the vanos unit! The unit is also stamped up with "99" on it. Theres no way a 2004 built alpina would of left the factory with a 99 vanos unit in my eyes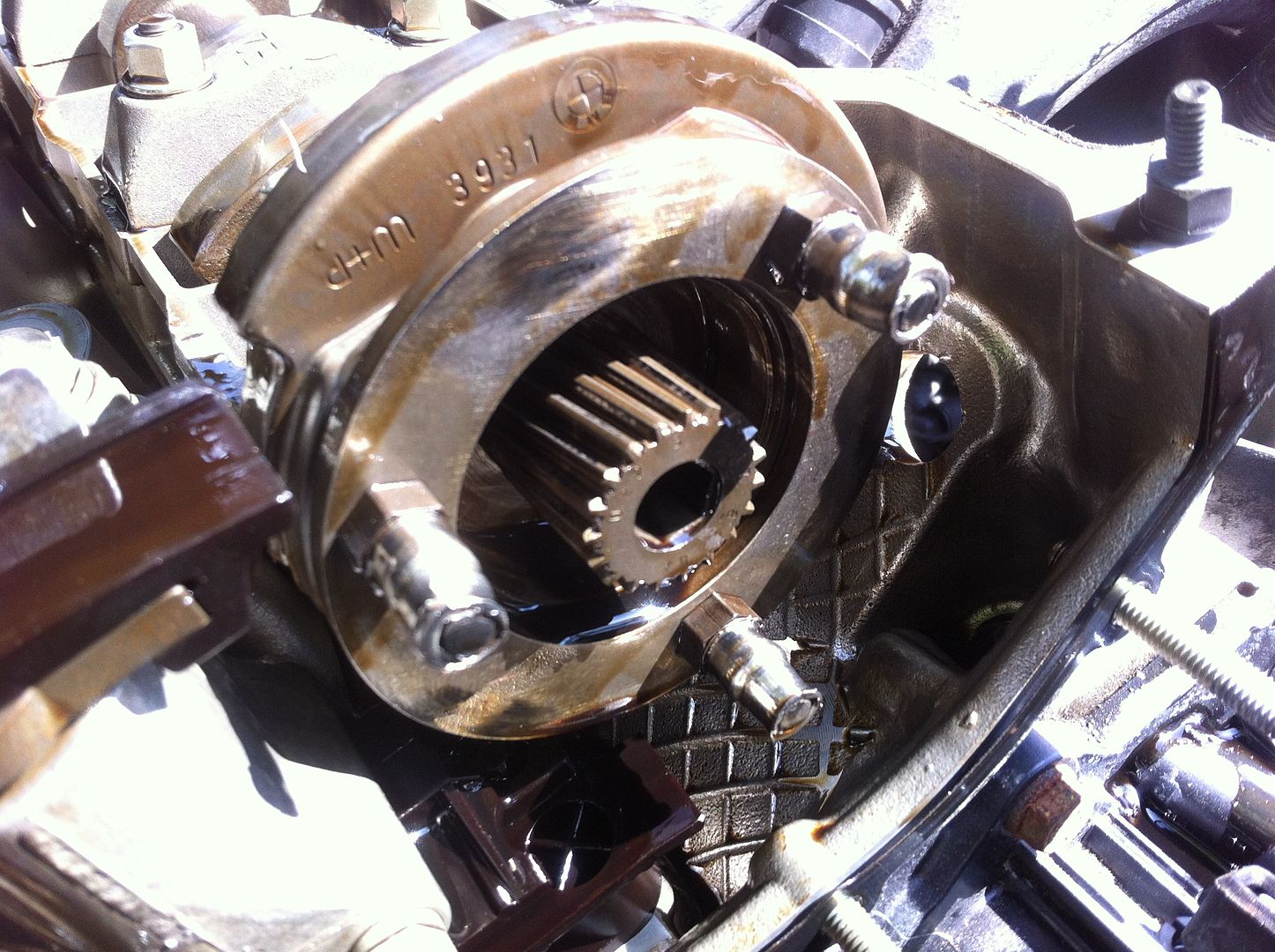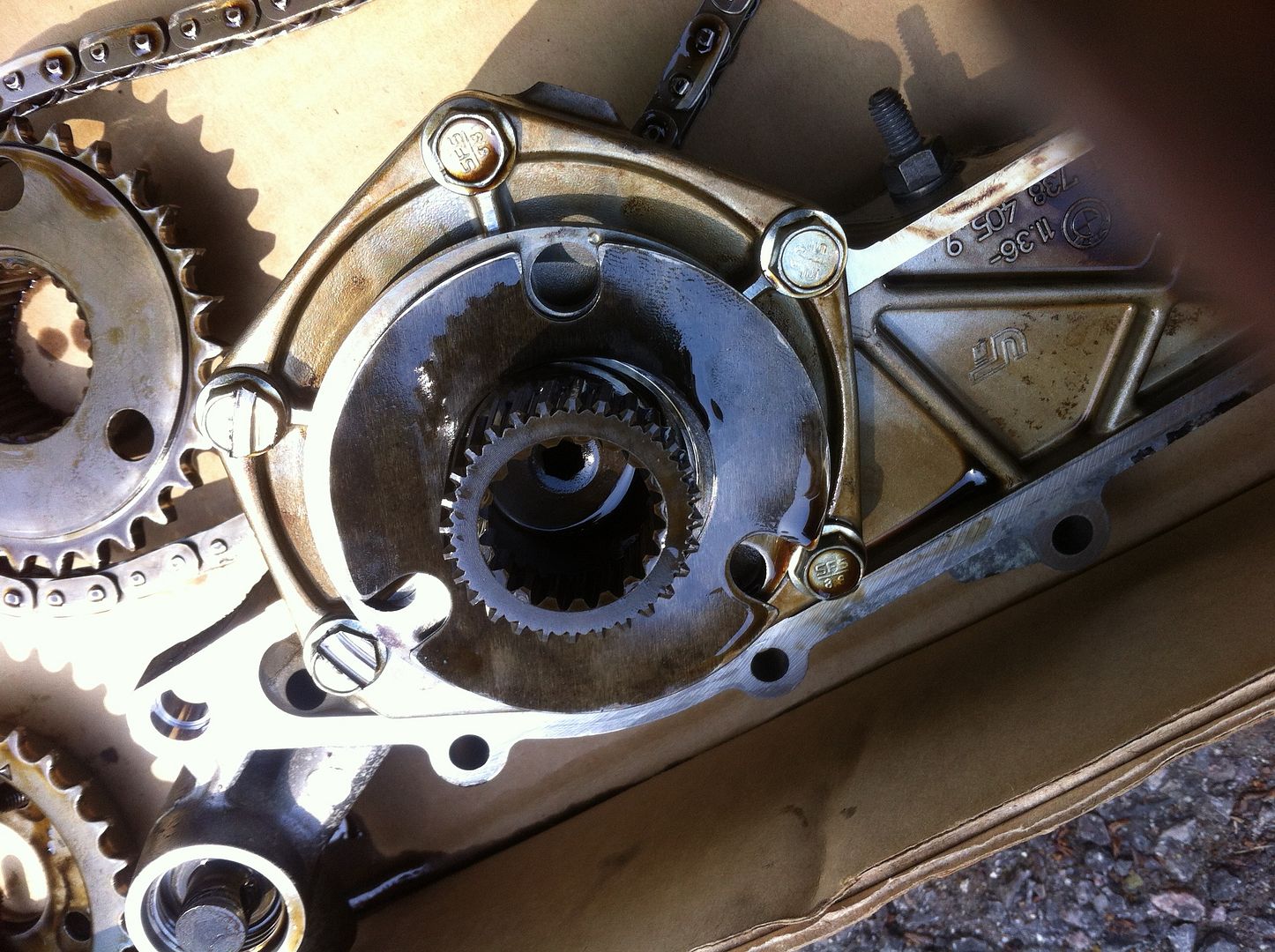 The chain is worn, the sprocket is f ** ked its all ball bagged here really and theres aloads of play in the vanos gear in every direction. I can't remember if this is normal when off the engine?
No wonder it felt flat? It can't of gone very well like this even before the now potential headgasket going?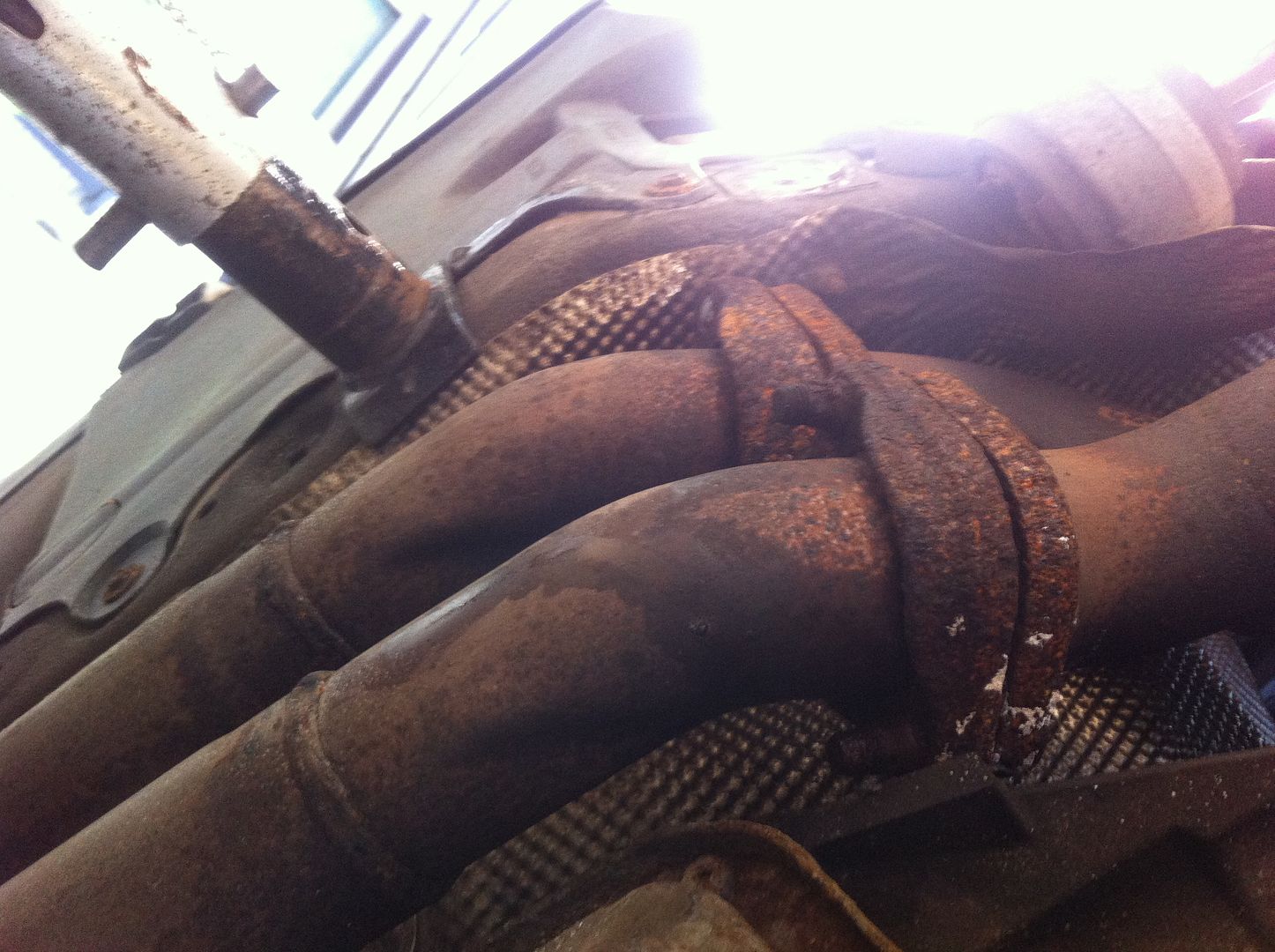 Horrid, these where nasty when they were 5 years old. No chance of getting this undone on the car.......so to plan B. But First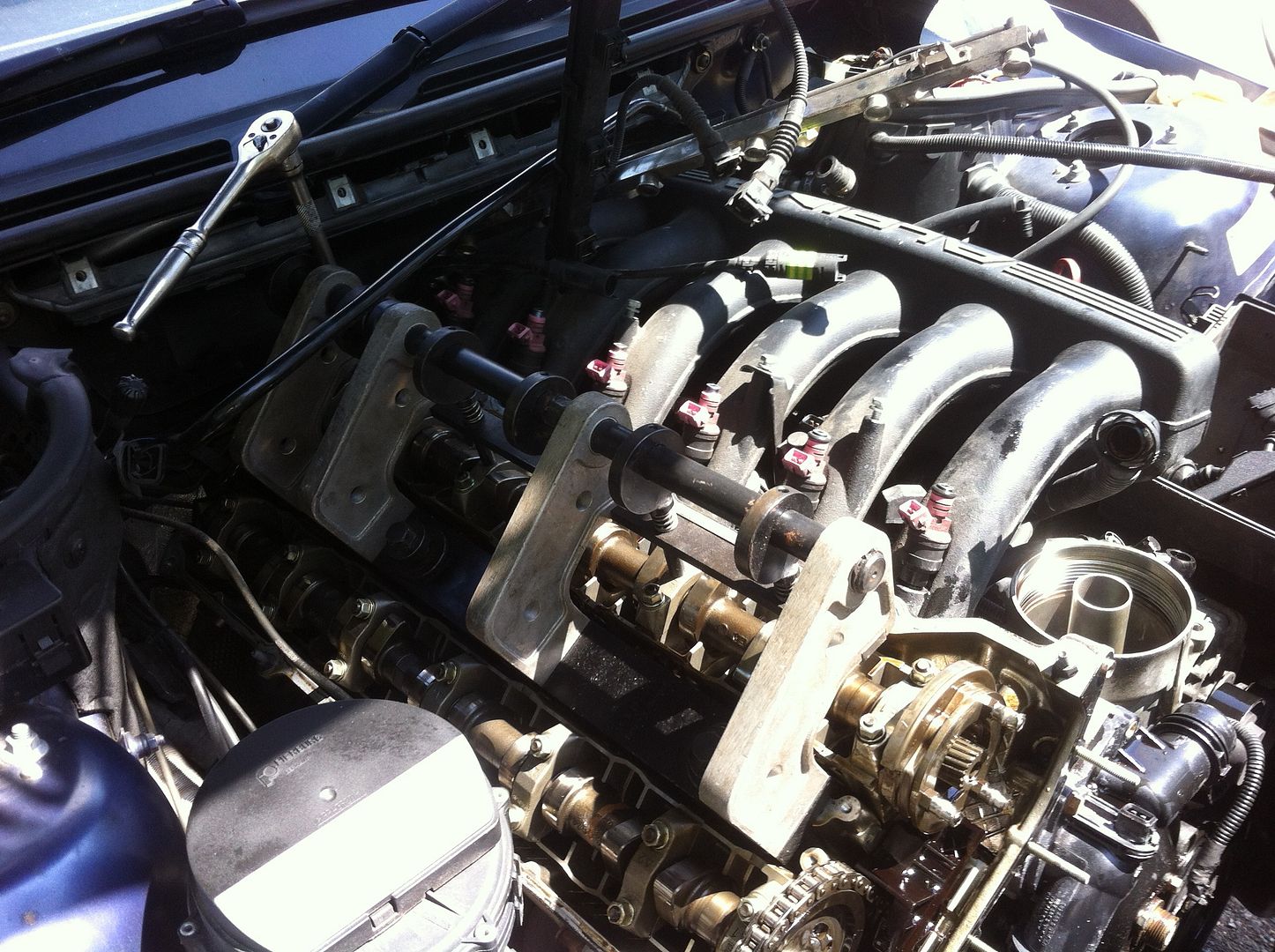 My favourite BMw tool for removing the cams on these 24v sixes also does the 318iS engines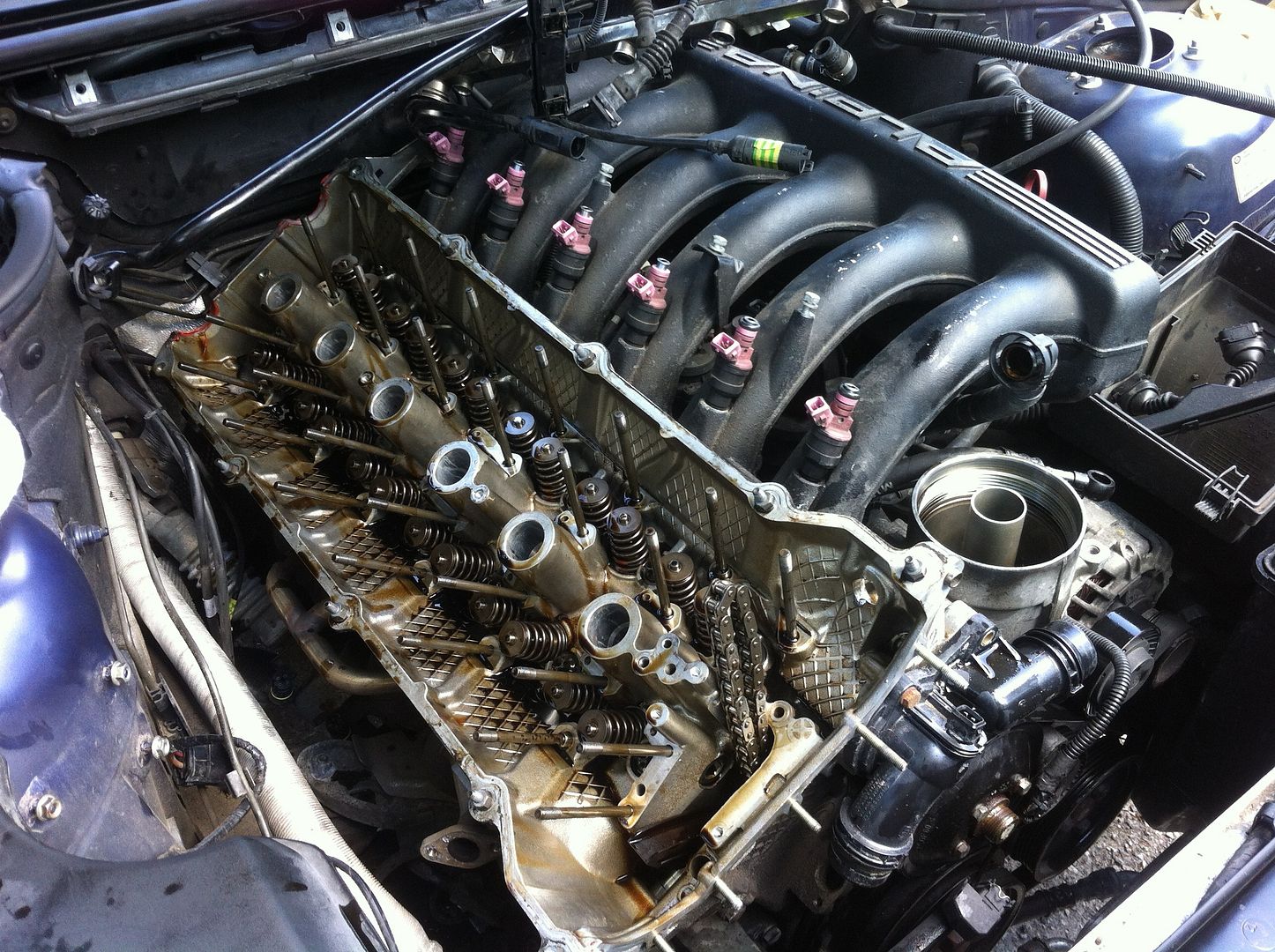 Cams out, inlet unbolted. Theres surprisingly a lot more room on the exhaust side than an e36 so I was able to unbolt the manifolds from the head with ease tbh.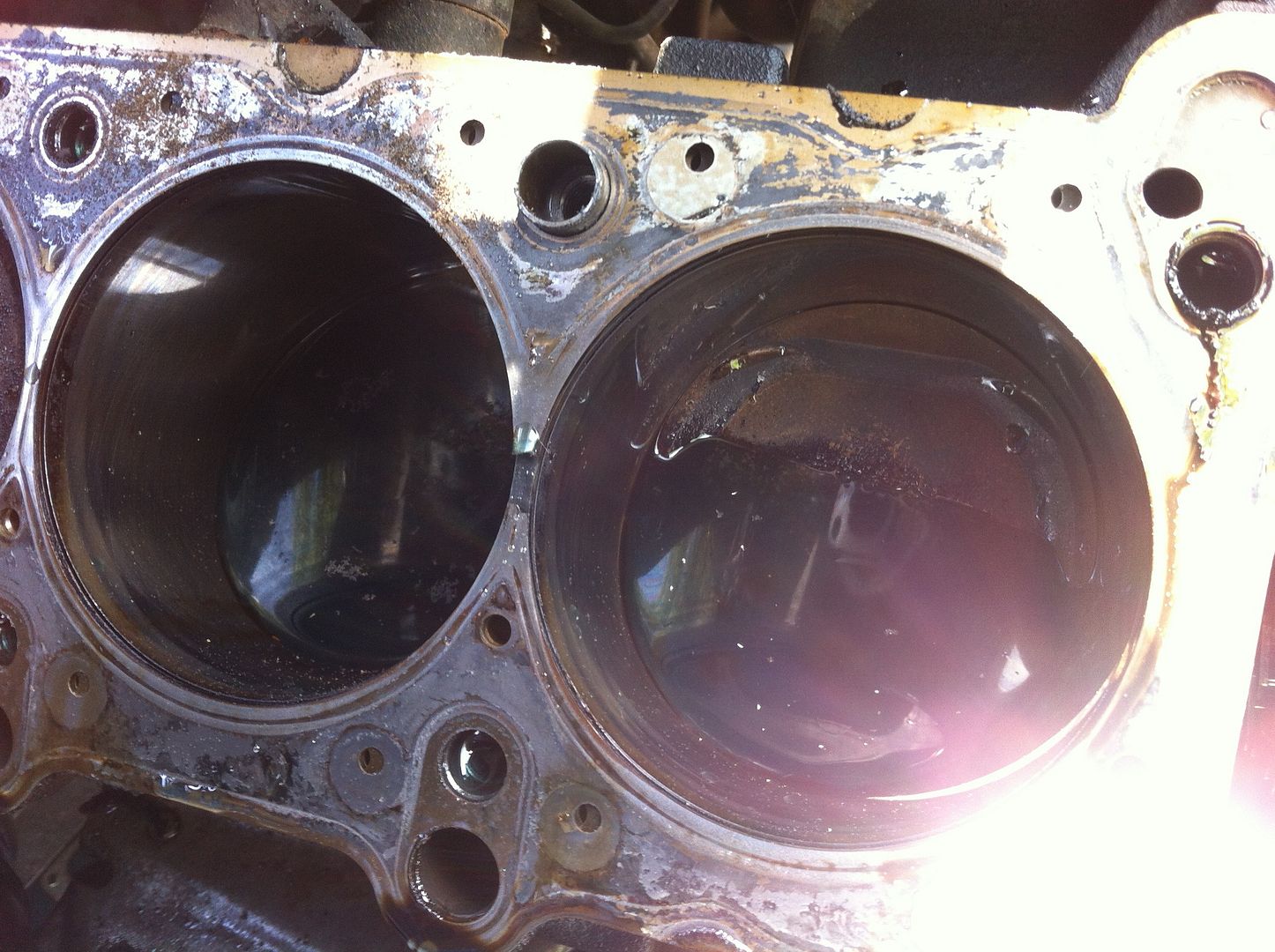 Head off and just like they all do! big time here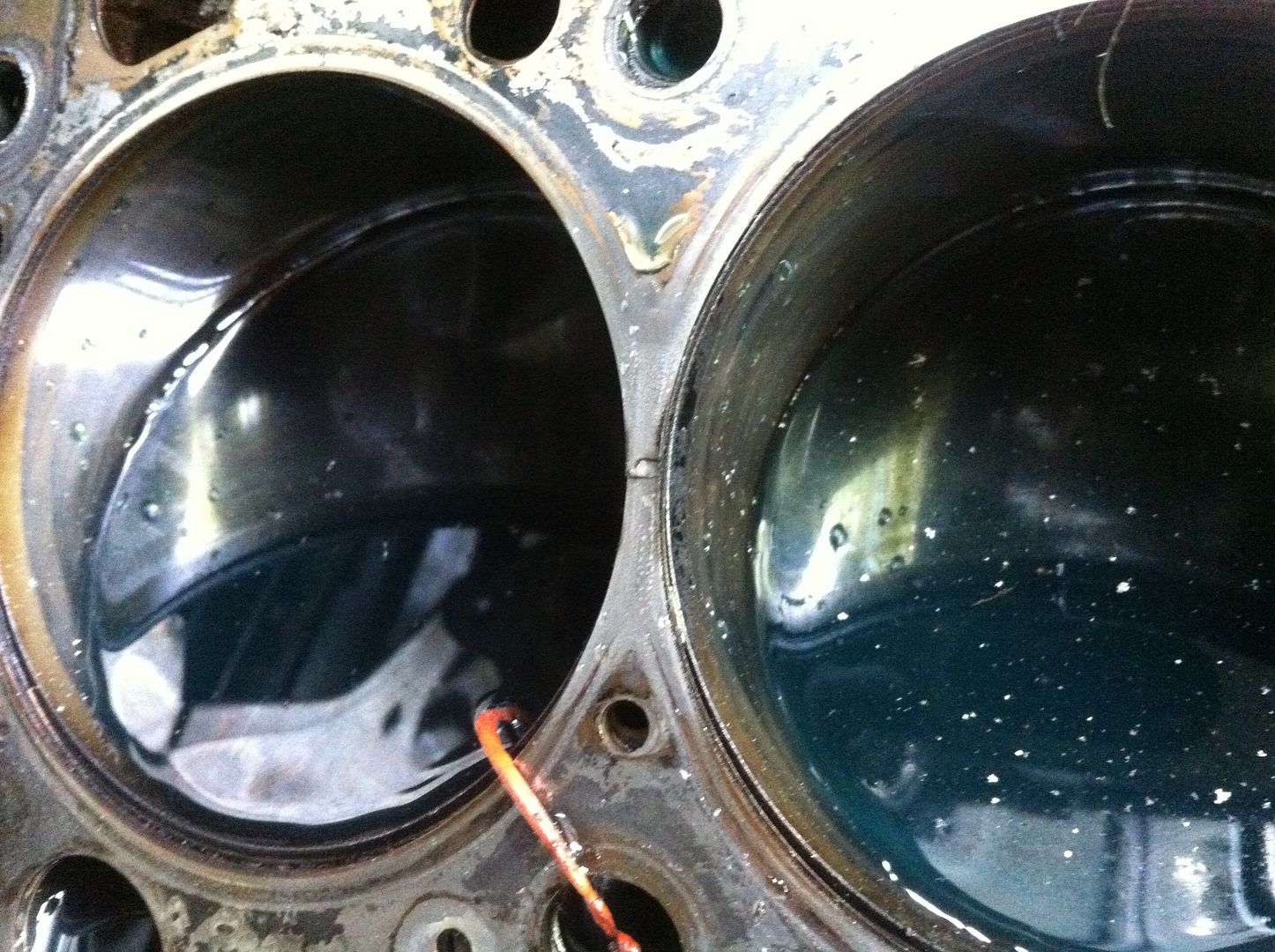 It was going here and on another also which eplains the other iffy compression readings.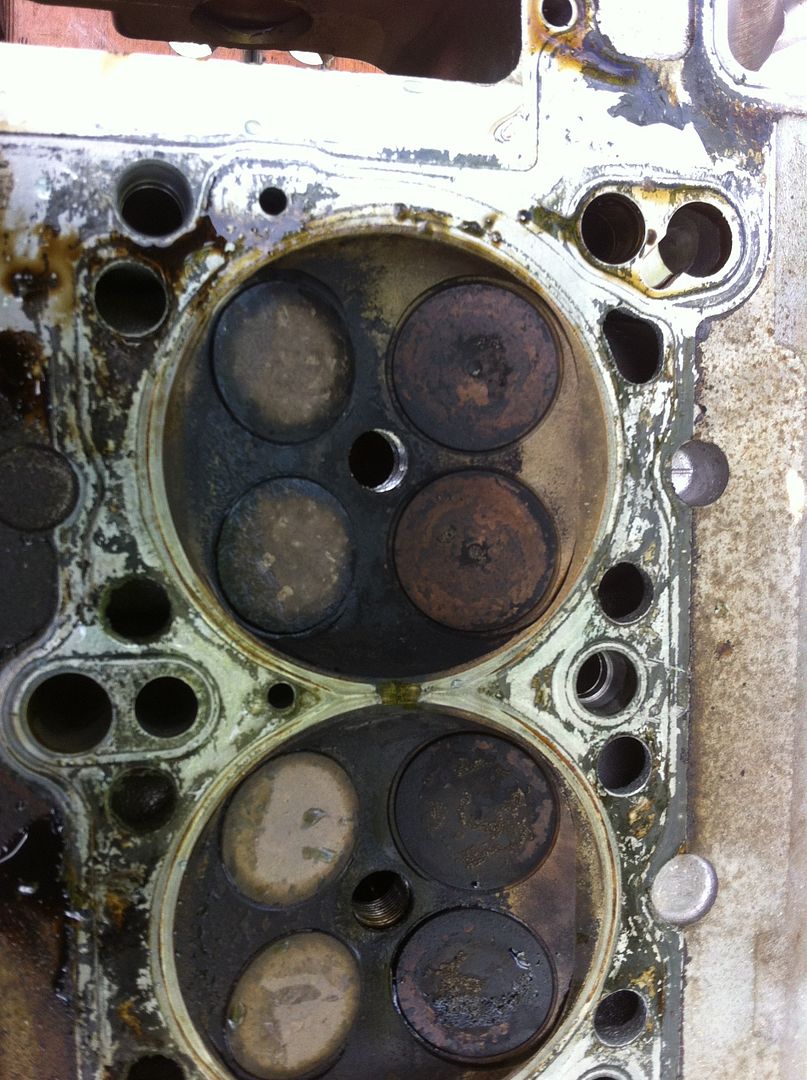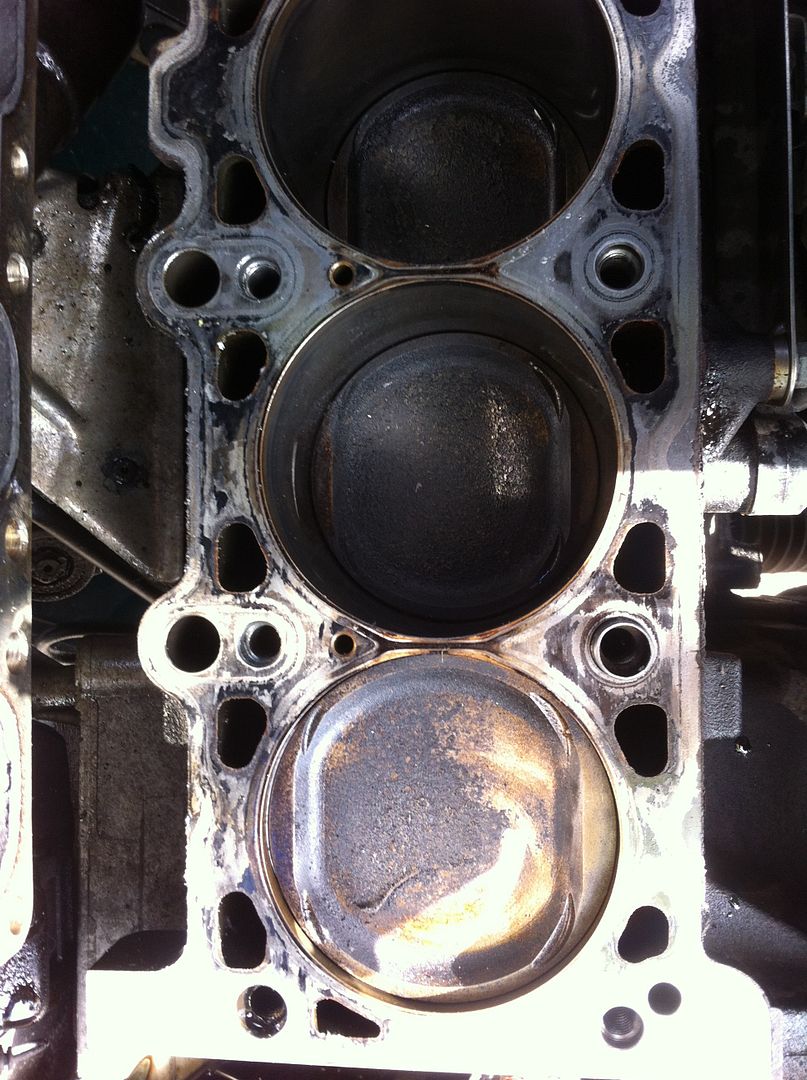 Even with timing out its not had any contact in my eyes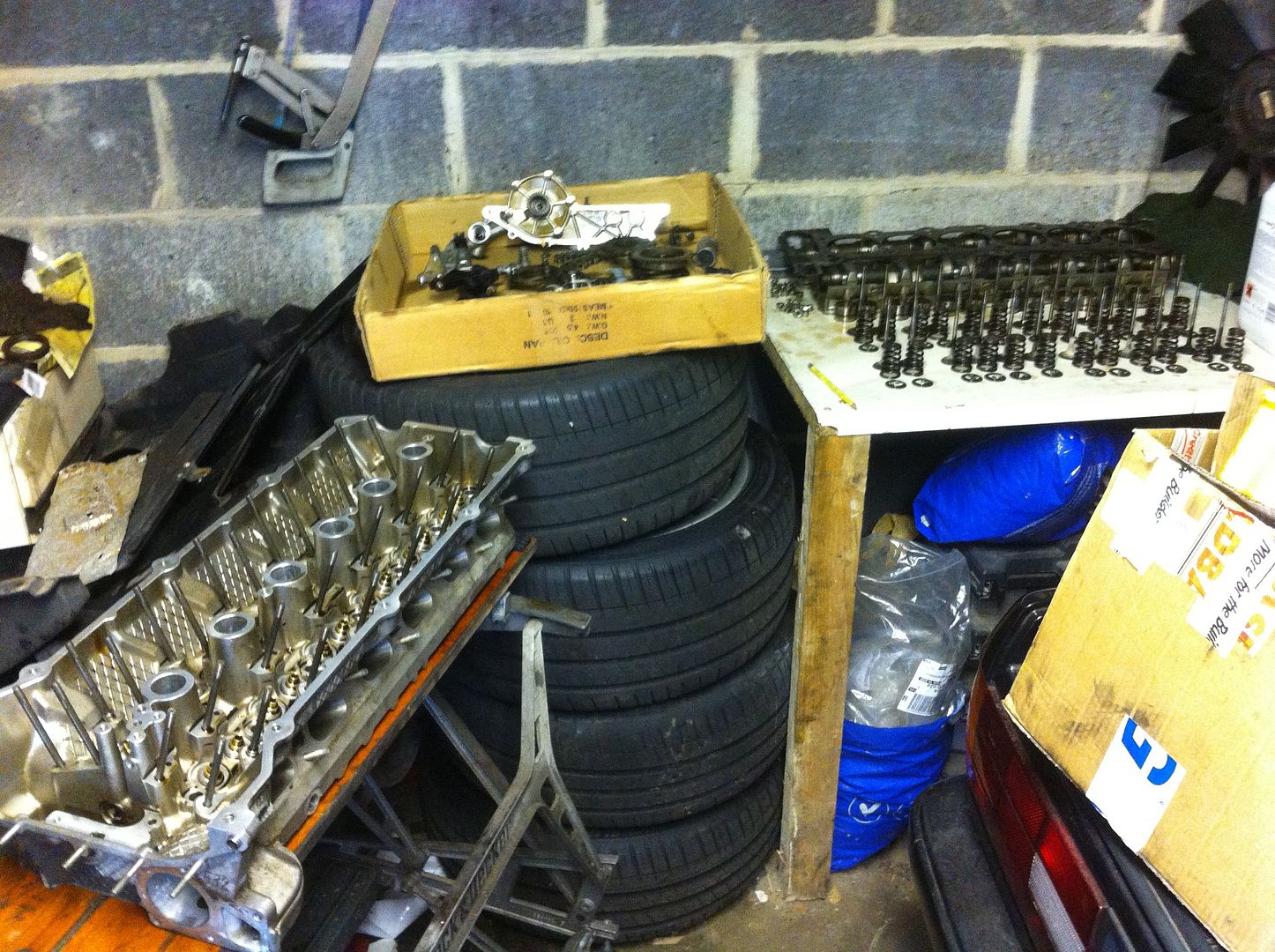 So that's where its at. I'm going to get the head pressure tested to be sure. And get some expensive alpina bits on order
Theres other job to do while i'm waiting like discs and pads all round, wishbones as theres play in the ball joints on both sides and the rear bushes are gone.